Looks like this event has already ended.
Check out upcoming events by this organizer, or organize your very own event.
Southern Colorado Join Us for the Great Cloth Diaper Change 2013!

Saturday, April 20, 2013 from 9:00 AM to 11:30 AM (MDT)

Colorado Springs, CO
Who's Going
Loading your connections...
Event Details
UPDATE!
As of May 6th 2013:

We have received word from Guinness World Records that we have in fact broken the record! The new world record is 8,301 cloth diapers changed at one time! Thank you to everyone who helped to make this possible! The Southern Colorado Great Cloth Diaper Change in the Chapel Hills Mall officially had 75 participants that were included in this count, so thank you to every one of you! Without you this new record would not have happened! The

unofficial total for 2013 was 10,029! This included totals from events that didn't qualify per the stringent Guinesss regulations.
The 2012 Record was 8,251 qualifying participants at 189 locations, so it was really quite close! Thank you again to the Chapel Hills Mall, all of our wonderful sponsors, volunteers, witnesses and of course participants!!!
2 awesome events in 1!
The Great Cloth Diaper Change
   with Jen Lennon of 
MomsEveryday 
of Channel 11 KKTV
Followed by a Diaper Derby hosted by My 99.9!
Join us at the Chapel Hills Mall Saturday April 20th where we will attempt to surpass the current Guinness World Record for the most babies getting changed into a cloth diaper at one time...around the globe!
Kick off your Earth Day Weekend celebration with the Great Cloth Diaper Change, Swag Bags, Door Prizes, a Care & Share Food & Formula  Drive, a Battle Bumms Diaper Drive & a Diaper Derby hosted by My 99.9! Please plan to stay awhile have some fun, make some friends, and go home with some goodies all while breaking a Guinness World Record!
Don't have a baby to change during the Great Cloth Diaper Change but you still want to help and participate? All are welcome to come observe, but we are still looking for Offical Witnesses who will help qualify this event for the Guinness World Record, as well as other Volunteers. Plese click on either of these links for information on either of these opportunities or to register! 
Great Cloth Diaper Change
Participation is FREE!!!
The actual change will occur promptly at 11:00am (Local-MST) please arrive early. We will begin check-in/registration at 9:00am and the last check-in will be at 10:45am.
This will be at the Chapel Hills Mall 1710 Briargate Boulevard #209 (lower level) Colorado Springs, CO 80920.  Right next to the new and improved playground that will be finished in March! This unit used to be Boarders Books. Closest parking for the event will be the area between Dicks Sporting Goods and Sears. You will be able to enter from the parking lot directly into this unit or through the interior lower level entrance by the playground.
WHAT TO BRING
A clean cloth, reusable diaper for personal use for the change

A blanket or changing pad for personal use during the change

A wet bag if you have one

Clean new or gently-used cloth diaper and/or accessories and/or non-perishible food item(s) (optional - Please see details for Diaper Drive & Food & Formula Drive below)
This event is not limited to people who own cloth diapers! Anyone wanting to learn more about cloth diapers and wants to "give it a try" can attend! We will supply a cloth diaper to borrow (prefold/cover or pocket/AIO) for the actual change and one of our dedicated volunteers will go over a brief explanation on how to use them.
GUIDELINES FOR GREAT CLOTH DIAPER CHANGE PARTICIPATION
Each participant (adult over the age of 18) must be paired with one child 39 inches or shorter.

Each child must be changed into a cloth, reusable diaper that can be purchased online, at a brick & mortar store, or is offered through a diaper service. It does not matter what type of diaper a child arrives in.

At the sound of a loud start signal, all participants must remove their child's diaper and properly put on a 100% reusable cloth diaper.

Before the signal to start, each participant should hold the clean diaper they will change the baby into high in the air. 

At the signal to start, each participant should change his or her child's diaper. No photographs or video should be taken at this time.

When the diaper change is complete, each participant should hold their freshly changed child in the air.
There must be a minimum of 25 participants per location to count towards the world record.
Visit http://greatclothdiaperchange.com for more information on this international event!
Every participant will receive a Participant Swag Bag filled with goodies from our generous sponsors upon check-in. The first 25 participants to check-in will receive additional Goodie Bags, so come early! Check in will begin at 9:00 AM!
___________________________________________________________________
There will be a FREE "Mommy & Me" style Zumba Class perfect for adults with a child and expectant mamas you need not be an event participant to participate in this awesome free Zumba Class!!!
___________________________________________________________________

FOOD & FORMULA DRIVE
Formula
Canned Fruit
Canned Vegetables
Soup
Canned Meat or Tuna
Peanut Butter
Cereal/Oatmeal
DIAPER DRIVE
New/Gently used cloth diapers of any size
Prefolds
Pockets
AIO's
Covers
Snappis
Cloth Wipes 
Wet Bags
We are collecting clean new & gently used cloth diapers & accessories for Battle Bumms. Battle Bumms is a non-profit organization that provides cloth diaper start up kits to low income active duty military families stationed at any Colorado military base. As well as non-perishable food items and formula for Care & Share. Care & Share is a food bank serving Southern Colorado which is a key component for a hunger-free future for the families in our region. Please bring items from your cloth diaper stash you are no longer using as well as non-parishable food items and formula to share! We will also be collecting monetary donations for Battle Bumms, Care & Share & The Real Diaper Association (RDA).
______________________________________________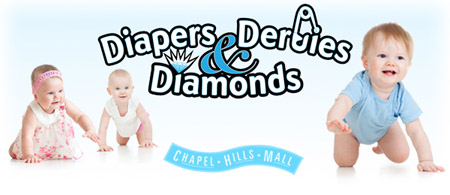 Attention parents of Crawlers, Rollers, Scooters & otherwise mobile babies between 6&12 months old register at http://www.my999radio.com/cc-common/contests/?id=228238 for the Diapers, Derbies and Diamonds Diaper Derby at Chapel Hills Mall Saturday, April 20th, 2013 at noon. The fastest baby will win a diamond heart shaped necklace from Samuel's Jewelers. Second and third place finishers will win Chapel Hills gift cards valued at $50 and $25. Babies must be between 6 and 12 months as of April 20th, 2013.
______________________________________________
Door Prizes
Thanks to our amazing sponsors we have some truly wonderful door prizes to offer. Many of the door prizes will be included inside of the swag bags that our participants will receive as they are departing, a door prize drawing will be held at the Great Cloth Diaper Change for for some of the donations that are larger in size or value, please see drawing contest rules below which includes a listing of what items this includes.
NO PURCHASE NECESSARY. VOID WHERE PROHIBITED BY LAW. MUST BE PRESENT TO WIN. For Official Rules see www.chapelhillsmall.com. Sweepstakes Period: April 20, 2013 11:00 AM – 12:00 PM Mountain Time. Sweepstakes Sponsors: The Real Diaper Association and Chapel Hills Mall. Legal residents of the United States, at least 18 years of age. Seven prizes: which may include but not necessarily be limited to the following: 1) Samuels Jewelers Sterling Silver and Diamond Accent Fashion Tennis Bracelet (retail value $199); 2) Boba Carrier 3G (retail value $120); 3) BoboAir (retail value $65); 4) Boba Wrap; (retail value $38); 5) CJ's BUTTer® Products (retail value $138); 6) Boppy Nursing Pillow (retail value $50); 7) Boppy Nursing Pillow (retail value $50). To enter, (1) Register to participate in The Great Diaper Change at http://gcdc2013cs.eventbrite.com/#; or (2) fill out a 3" x 5" card with your name, address, phone number and email address, and mail to The Great Cloth Diaper Change, Attn: Guest Services, Chapel Hill Mall, 1710 Briargate Blvd., Colorado Springs, CO 80920. One entry per eligible participant per method of entry. Entries must be received by 7:00 PM Mountain Time April 19, 2013. Prize drawing will be held at Chapel Hills Mall between 11:00 AM and 12:00 PM Mountain time on April 20, 2013.
GCDC 2013 Sponsors
(all of our sponsors logos are linked to their website)

What mother wouldn't want this stunning Sterling Silver and Diamond Accent Fashion Tennis Bracelet is for Mother's Day?!   One lucky mother will win this .01 carat total weight 7" diamond tennis bracelet has a removable heart charm that can be worn on the bracelet or added to your favorite pendant chain. Diamonds are I-J in color and I3 in clarity.
Donated by SAMUELS JEWELERS.       ($199 Value)
Combi Cosmo SE Stroller
Indulge Salon
at

Free Hand Massages
during the Diapers, Derbies & Diamonds event!

Chapel Hills Mall will also be providing the following prizes: 
Sky Sox Tickets
 Olive Garden Gift Cards
Chapel Hills Mall Gift Cards
And MORE!!!

Eco-Baby Cloth Diaper Service Prize Pack ($279.40 Value):
3 Months Diaper Service with Diaper pail, Plastic pail liners,
deodorant disk (replaced monthly) and a Snappi Fastener & Wrap Rental 
$50 Cloth Diaper Market Gift Card (In-store use only)
1 Boba Carrier 3G (Value $120)
1 BobaAir (Value $65)
1 Boba Wrap (Value $38)
 CJ's BUTTer® Prize Pack($138 Value):
1 Sourpuss Diaper Bag, Changing Pad & Bib 
filled with CJ's BUTTer® Products 
25 -2 oz. Lotion Jars ($5.25 Value Each)

300+  .5 oz. samples ($1.50 Each)
4- $25 Gift Cards
25- $5 Gift Cards
10% off Coupons

$50 MomBecks Gift Card
MomBecks Prize Pack ($45.70 Value) contains:
1 Swaddlebees One-Size All-In-One ($25.95 Value)
OsoCozy Cloth Wipes - 12 Pack (Value $9.75)
Sweet Pea Wet Bag ($10.00 Value)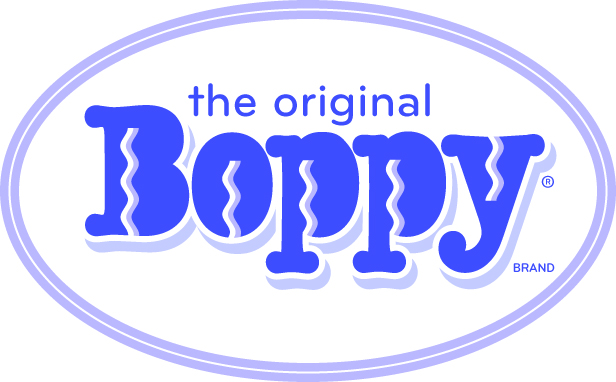 2 Boppy® Nursing Pillow NEW ($49.99 Value Each)
25 Boppy Onesies
25 $10 Off Coupons
Brochures
Basket of Goodies ($50 Value)
Coupons
1 Best Bottom Diaper with 3 Inserts ($27.73 Value)

1 Medium Wet Bag ($16.50 Value)

2 - Large Jar of Natural Soap Bits -70 Ct. ($12.50 Value Ea.)
300 Natural Soap Bit Samples ($0.60 Value Ea.)
To Be Announced!
To Be Announced!
CALMING BABIES
To Be Announced!
Consultant Callie Fritts
1 bumGenius 4.0 pocket diaper ($17.95 Value)
Coupons
 To Be Announced!
10 free classes to use Fit4Mom (Rampart Park and Cottonwood Park only)
1 rumparooz G2 ($23.50 Value)
Hair Cut
Cool Cuts Kids Hir Products
Coupons
1 Newborn Cover ($8.80 Value)
1 Small Cover ($8.80 Value)
1 Cloth Diaper Bag ($8 Value)
<
When & Where


Chapel Hills Mall
1710 Briargate Boulevard


Colorado Springs

,

CO

80920


Saturday, April 20, 2013 from 9:00 AM to 11:30 AM (MDT)
Add to my calendar
Organizer
Hosted by:CJ's BUTTer, The Cloth Diaper Market, Eco-Baby Diaper Service and MomBecks
With 12 years of experience cloth diapering her 5 children MomBecks and has learned a LOT about what works and what isn't worthwhile! She's now has a cloth diaper store offering only the products she has used and loved -- only products of the highest quality and best value. Visit her on-line, or email to set up your appointment to check out these quality cloth diapers and accessories in person.
4729 N Carefree Cir. Colorado Springs, CO 80915.
The Cloth Diaper Market is a cloth diaper store and so much more! They offer a variety cloth diapers & accessories in addition to quality baby gear and items for mom. They are under new ownership and are beginning to offer a variety of classes so if you haven't checked them out in awhile you should stop in and see what the all the buzz is about!


Eco-Baby Cloth Diaper Service was born from the passion of a stay at home mom who felt the need to make a difference in the environment and her own community. There was no existing diaper service in her area and there was great need for one. Eco-Baby provides our community with an easy to use, environmentally-friendly, affordable home delivery diapering service as an alternative to disposable diapers.
CJ's BUTTer® was created by a SAHM in her kitchen as a cloth diaper friendly diaper cream for her own children!  This one product has since been found to have over 30 uses, among which diaper cream is only one! It has gained international recognition as the best diaper cream! CJ's BUTTer® is now available in 5 formulas & over 30 scents including essential oil scents! Their product line also includes Wool Wash, Woolie Revitalizer, Lotion, Bug Banisher, All Purpose Cleaner & MUCH more! Based in Colorado Springs with 2 brick and mortar locations. You can also find CJ's BUTTer products at many fine retailers worldwide!
       107 N. Tejon Colorado Springs, CO 80906
CJ's Unique Boutique is located downtown between Bijou & Kiowa (right across from Old Chicago's) Specializing in unique women's clothing & accessories. CJ's Unique Boutique also offers fun and funky diaper bags, bibs, travel trenches, clothing & more for your 'lil one! They also feature the Enwrapture which is the most versitile piece of clothing you could ever own. Imagine a skirt, dress, shirt, shawl, and nursing cover all in 1! They frequently host free enwrapture parties if you would like to learn more or even are just looking for a good excuse for a girls night out! They also offer the CJ's BUTTer® line of products!

and Production Center

3858 Maizeland Rd. Colorado SpringsCO 80909
This is where the magic is made! Our primarily focus at this location is production but we also have a small outlet where you are more than welcome to stop in, pick up your favorite products, ask questions about our products & of course smell all of the amazing scents & maybe leave with a new favorite or two! The full CJ's BUTTer® product line is available at this location, if we don't have it we will make it!


Wednesday, March 27, 2013 - 6:51 PM
Please take note that check-in time has been changed!!! 

It is now 9:00AM - 10:45AM 

(it was previously 9:30AM - 10:45AM) This means if you were hoping to be lucky enough to take home an additional goody bag for checking-in early you may need to change your plans slightly, otherwise there is no need to change your plans.